Compact and fully automatic units for decentralised cleaning of exhaust air
Reliable cleaning of chemically contaminated exhaust air directly at the source of emission
FRIDURIT fume scrubbers enable decentralised cleaning of chemically contaminated exhaust air directly at the emission source. This makes them economical to operate and helps protect staff, the building substance, and the environment. Originally designed to clean the exhaust air from laboratory fume cupboards, our range of fume scrubbers has grown steadily: in addition to built-in types that can be easily integrated into common fume hood systems, free-standing units, as well as flexible fume scrubbers for local extraction, are available.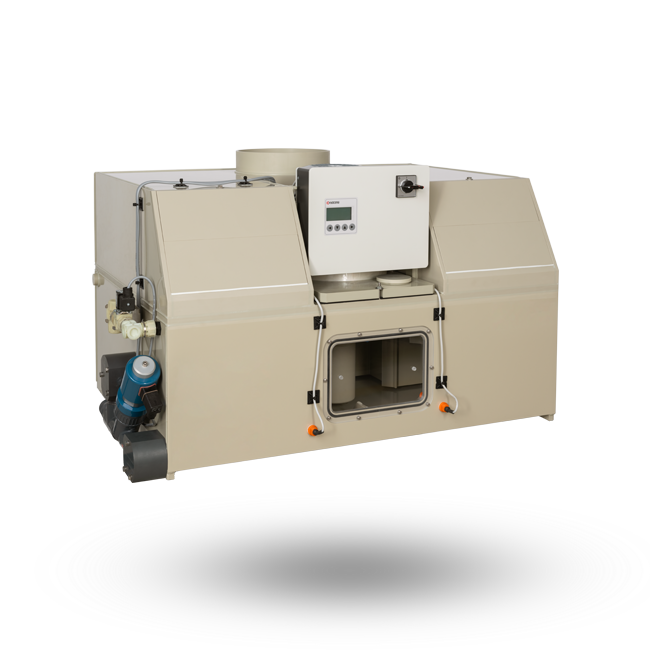 Fume scrubbers with an air output of up to 1400 m³/h for installation in fume cupboards.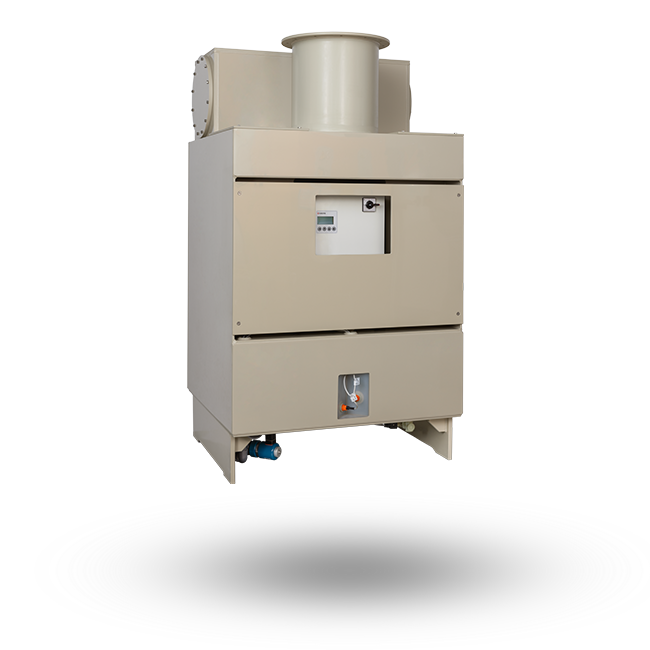 Free-standing fume scrubber
Fume scrubbers with an air output of up to 1800 m³/h for free installation in case of low ceilings or when connecting several emission sources.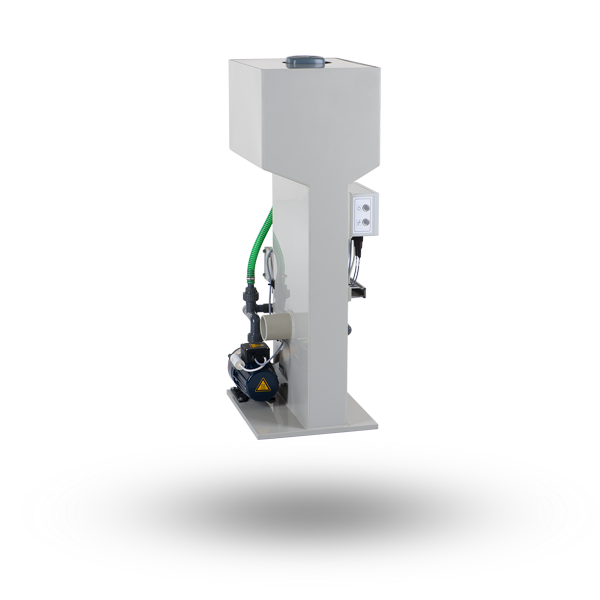 The FRIDURIT fume scrubber C20 has been specially designed for the decentralised washing of harmful substances for precise extraction directly at the source. It is equipped with an integrated fan and can be placed anywhere in the room.